Reviews & Testimonials
Read or Leave Reviews for Trans-Tech Fredericksburg.
We are including links to review us on Google, or to create a review to be displayed on this website.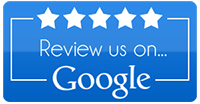 Trans-Tech
Average rating:
9 reviews
Nov 8, 2019
Honesty and Expert Advice
City & State:
Stafford, VA
I have a Dodge Ram 2500 with the infamous 48RE automatic transmission. When you have a heavy-duty diesel pickup, you need to locate a shop that knows these transmissions and their issues. These are the guys you go to if you want honesty, expert advice, and fair treatment. I cannot recommend them highly enough.
Sep 6, 2019
Honesty and Integrity
City & State:
Fredericksburg, VA
Was concerned about the drive train on my F250 7.3 diesel. They checked it out and found nothing wrong. Just normal wear and tear on older truck. Thank you for honesty and having integrity. Hard to find this level of service in automotive industry these days! Thank you!
Aug 3, 2019
Nice and Honest
City & State:
Culpeper, VA
I am so happy they are amazing to work with my SUV was done in 4 days. The owner is super nice and honest.
Apr 19, 2019
Very Honest
City & State:
Fredericksburg, VA
Very honest business, I thought I was having a transmission problem, trans was slipping,or so I thought (I still don't know whats wrong with it)but, they tested it and even drove it home to try to duplicate the problem, it would not co-operate, however, they refused to charge me even a cent for 2 days worth of work. Very honest, and I really believe in their results/opinion.I will use them again and recommend them to anyone with a trans issue.
Dec 10, 2018
Transmission Wizards
City & State:
Woodbridge, VA
These transmission wizards hooked me up right. They were courteous quick and completely painless to deal with. I brought my car in with a knocking noise figuring it could be the transmission. I pulled in and had one of the techs take it on a test drive for me they were gone all of 5 min and when they got back had diagnosed my issue and had a plan to get it fixed. I was worried as it's my only method of transportation. They immediately put me at ease and gave me a time when it would be done (which was only a day and a half later). I got a on the spot quote they seemed very fair considering how fast the work was to be completed. When I came back it was ready and the knock was gone. I'm back on the road thanks to these expert professionals and will only ever consider them for future transmission service or repair.
Dec 1, 2018
Honda Transmission
City & State:
Spotsylvania, VA
Great customer service they rebuilt my Honda transmission in 3 days with no issues well pleased with the turn out!
Nov 15, 2018
Happy with Service
City & State:
Manassas, VA
We have used trans tech twice and have been very happy with their service. Guys are so helpful and informative. Kept in touch with us on all issues. We will definitely refer them to our friends and family.
Oct 8, 2018
Did Not Disappoint
City & State:
Fredericksburg, VA
As many of the other reviews have previously stated, the team at TransTech did not disappoint. I have a 2012 Cadillac Escalade that was having some shudder issues as it came to a stop. They were able to get me in without an appointment and take a look at the truck and in a few hours let me know that it was not an issue with the transmission. They gave me some probable other causes and asked me if I wanted them to continue troubleshooting. There was no pressure to obtain additional Services. I was able to pick the vehicle up and they didn't charge me. I will bring my vehicle's back here for sure and I would recommend them to any family or friends. Thanks for the help
Jan 24, 2018
I Trust Trans Tech!
City & State:
Spotsylvania, VA
I was having a very difficult time diagnosing a drive train vibration problem with my wifes' SUV. After extensive research and local inquiries I brought the truck here. I was impressed with their knowledge, customer service, and honest forthright communication. I will gladly refer anyone to trust Trans Tech with their vehicle !